Life Groups - Meeting Online
What are Life Groups?
Life groups are communities of people looking to build authentic relationships with God and each other. In life groups, we encourage and support one another as we study, pray, and share. They are a safe space where every voice is heard and every person is loved.
What Will We Be Studying?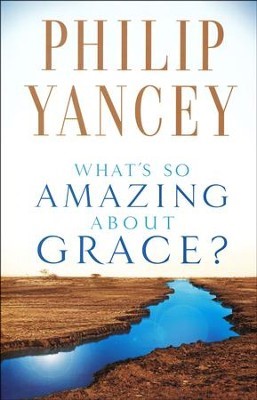 Grace is the church's great distinctive. It's the one thing the world cannot duplicate, and the one thing it craves above all else for only grace can bring hope and transformation to a jaded world.
In What's So Amazing About Grace?, award-winning author Philip Yancey explores grace at street level. What is grace? If grace is God's love for the undeserving, then what does it look like in action? If Christians are its sole dispensers, how are we doing at lavishing grace on a world that knows far more of cruelty and unforgiveness than it does of mercy? In his most personal and provocative book ever, Yancey offers compelling, true portraits of grace's life-changing power. He searches for its presence in his own life and in the church. He challenges us to become living answers to a world that desperately wants to know What's So Amazing About Grace?
Discover grace as you've never known it before: the most powerful force in the universe and our only hope for love and forgiveness.
Who Can Join?
Everyone is welcome! At New Life, we recognize that everyone needs community now more than ever! These groups are for anyone looking for more community, even if you've never joined us before or don't call New Life 'Home'. Our hope is that you will feel welcomed, heard, loved, and understood and we look forward to seeing you online!
What Happens When We Meet?
When we meet together, we spend time reconnecting with each other, watching a short video, and talking about it afterwards. After reflecting on God's message to us, we pray for one other and those outside our communities to close the evening.
Where?
Online/Over the Phone (Due to COVID-19)
When?
Starting in January 2021: Biweekly on Wednesdays or Thursdays @ 7:00 PM (PDT)
Can I Join Partway?
Of course! Click the link below to Contact Pastor Craig for a online Zoom link and we'll get you plugged in as soon as possible!
How Do I Join?
To get the Zoom link to join or learn more about Life Groups at New Life, click the link below to contact us.